A key element of MOCRA's mission is to demonstrate how art can serve as a vehicle for interfaith understanding. But it's far from the only arts institution that has explored that possibility. In this two-part episode, MOCRA Assistant Director David Brinker speaks with Batya Abramson-Goldstein, Executive Director of the St. Louis Jewish Community Relations Council, and Timothy O'Leary, General Director of Opera Theatre of Saint Louis.
Part 1 of the conversation focuses on Opera Theatre's 2011 production of The Death of Klinghoffer, and how that opera became a springboard for interfaith conversation and action through the arts.
In Part 2, they discuss the genesis of an interfaith September 11 memorial service, and other lasting positive consequences of the interfaith collaboration that began with The Death of Klinghoffer.
Part 1
Part 2
MOCRA Voices on Stitcher MOCRA Voices on iTunes
Credits
Producer: David Brinker
Recording Engineer and Editor: Mike Schrand
Host: Linda Kennedy
Theme and Incidental Music: Stephen James Neale
Listening Guide: David Brinker
Background
Batya Abramson-Goldstein was appointed Executive Director of the St. Louis Jewish Community Relations Council (JCRC), effective January 1, 2003. She joined the JCRC in November of 1988 as Director of International Affairs and was appointed Associate Executive Director in 1992.
Her innovative program initiatives include the Riga Sister Community project linking St. Louis with the Jewish community in Riga, Latvia, and the JCRC's Student to Student Program, which reduces prejudice by bringing Jewish high school students to schools in the Greater St. Louis area that lack a Jewish presence. Batya believes deeply in the power of dialogue and relationship building. She is chair of the Interfaith Breakfast Dialogue Group, the oldest existing such group in the country. She is co-founder and co-chair of the Eden Theological Seminary/JCRC Christian/Jewish Dialogue group, initiated in 2007, and was a prime mover in the development of the JCRC's Sidney and Anna Frager Jewish/Muslim Teen Dialogue Group as well as the Hispanic/Jewish Dialogue Group, Shalom Amigos. She sits on the Cabinet of Interfaith Partnership/Faith Beyond Walls and is a past Chair. Through JCRC's Michael and Barbara Newmark Institute for Human Relations, Batya worked with Opera Theater of St. Louis on educational programming regarding the John Adams opera The Death of Klinghoffer, a collaboration which led to her engagement in the development of the annual "An Interfaith Memorial in Music," commemorating September 11, 2001, and the group Arts &Faith St. Louis.
Batya has been the recipient of numerous awards, including the Jewish Federation's Fred A. Goldstein Memorial Service Award (1993), Fontbonne University's Jason Sommer Dedicated Semester Award (2008), the Eden Theological Seminary Interfaith Award (2009). Interfaith Partnership/Faith Beyond Wall's Interfaith Leader of the Year Award (2012), and the Hellenic Society's Athena Award (2012).
Timothy O'Leary has been General Director of Opera Theatre of Saint Louis since 2008, overseeing all institutional and artistic matters for the company. During O'Leary's tenure, Opera Theatre has continued to earn international acclaim for its innovative programming and has achieved sustained growth in new audiences. Under his leadership, Opera Theatre launched its New Works, Bold Voices series in 2013, a cycle of world premiere American operas that embrace diverse cultural and musical influences and tell stories of the modern era. Also during O'Leary's tenure, Opera Theatre has continued to present important but under-produced works, such as the first new North American production of John Adams' landmark opera The Death of Klinghoffer since its original 1991 staging.
Prior to his appointment as General Director, O'Leary served as Opera Theatre's Executive Director, working together with outgoing General Director Charles MacKay. Previously, he was part of the senior management team at New York City Opera, and was the first Managing Director of New York's celebrated Gotham Chamber Opera. He has also worked as a staff stage director for companies including New York City Opera, Glimmerglass Opera, Florida Grand Opera, and others. His training includes an apprenticeship with San Francisco Opera's Merola Program, graduate studies at Columbia University in Theatre Management, and an undergraduate degree in English and Drama from Dartmouth College. O'Leary serves as treasurer of the board of OPERA America, the national service organization for opera, and was also recently selected as one of 100 arts CEOs worldwide for National Arts Strategies' "Chief Executive Program," which included training at the business schools of the University of Michigan and Harvard University.
Listening Guide, Part 1
Jump to the Listening Guide for Part 2
00:55
John Adams (b. 1947) is among the most highly regarded and prolific of contemporary American composers. His music is frequently described as minimalist or post-minimalist--styles marked by pulsating, repeated figures and a generally diatonic tonality--but he incorporates other stylistic references in his music as well. According to his official biography,
Adams began composing at age ten and heard his first orchestral pieces performed while still a teenager. After graduating from Harvard, he moved in 1971 to the San Francisco Bay area where he has lived ever since.
Adams' orchestral scores are among the most frequently performed and influential compositions by an American since the era of Copland and Bernstein. Works such as Shaker Loops, Harmonielehre, Short Ride in a Fast Machine and his Violin Concerto are by now staples of the symphonic repertoire.
Adams' numerous theatrical works, all done in collaboration with stage director Peter Sellars, include Nixon in China, The Death of Klinghoffer and Doctor Atomic. These operas, with themes drawn from recent American history, have made a significant impact on the course of contemporary opera.
Among his recent works are the Passion oratorio The Gospel According to the Other Mary, Absolute Jest (for string quartet and orchestra, based on fragments of Beethoven) and the new Saxophone Concerto, written for soloist Tim McAllister. Adams is currently composing a new violin concerto for the virtuoso Leila Josefowicz.
Adams has received honorary doctorates from Yale and Harvard, as well as from Cambridge University in England and from the Juilliard School. On the Transmigration of Souls, commissioned by the New York Philharmonic to commemorate the first anniversary of 9/11, received the 2003 Pulitzer Prize in Music.
John Adams is a much sought-after conductor, appearing with the world's major orchestras in programs combining his own works with a wide variety of repertoire ranging from Beethoven and Mozart to Ives, Carter, Zappa, Glass and Ellington. He has been guest conductor with the New York Philharmonic, the Royal Concertgebouw Orchestra and the orchestras of Cleveland, Chicago, Pittsburgh, Seattle, London and Philadelphia. He is currently Creative Chair of the Los Angeles Philharmonic.
John Adams is also a highly esteemed and provocative writer. He is a frequent contributor to the New York Times Book Review and has written for The New Yorker and The London Times. Hallelujah Junction, his much praised volume of memoirs and commentary on American musical life, was named one of "the most notable books of 2008" by the New York Times.
Visit John Adams' official website for more information about his life and work and links to recordings and writings.
The MS Achille Lauro heading out of Port Said, Egypt, October 13, 1985, four days after the
passengers were released by Palestinian hijackers. Michel Lipchitz/AP
The John Adams opera The Death of Klinghoffer concerns a contemporary event, the October 1985 hijacking of the Italian cruise ship Achille Lauro by four members of the Palestine Liberation Front. Read more about the events of the hijacking, as well as its historical context, in this article from Encyclopedia Britannica. Learn more about the history of the Achille Lauro itself, from its construction in 1947 to its sinking in 1994, in this Wikipedia article.
As Timothy O'Leary mentions, The Death of Klinghoffer has seen sporadic and controversial stagings. The opera was originally commissioned through a consortium of five opera companies, with the first performance taking place on March 19, 1991, at the Théatre Royal de la Monnaie, Brussels, Belgium. The first US performance followed at the Brooklyn Academy of Music on September 5, 1991.
Read about additional productions and selected performers in this Wikipedia article. Read the New York Times review of the 2003 Brooklyn Academy of Music staged concert production attended by Timothy O'Leary.
The original production was directed by Peter Sellars (b. 1957), an American theater director noted for his distinctive contemporary stagings of classical and contemporary operas and plays. Sellars has been on the cutting edge of cultural activism for the past 20 years, using performance art to explore challenging moral issues such as war, poverty, and the international refugee crisis. A professor of World Arts and Cultures at UCLA, Sellars has been artistic director of the Los Angeles Festival, the American National Theater at the Kennedy Center, the Boston Shakespeare Company, and the Elitch Theater for Children in Denver.
Read an interview with Sellars about art and the transcendent on the PBS website.
Watch a 2013 interview with Sellars:
03:00
James Robinson is Artistic Director of Opera Theatre of Saint Louis. Regarded as one of America's most inventive stage directors of both the standard repertory to seldom performed works, he is considered the most widely performed director of opera in North America. In addition to Opera Theatre of Saint Louis, Robinson has staged productions for New York City Opera, Santa Fe Opera, Houston Grand Opera, Washington National Opera, Welsh National Opera, Canadian Opera Company, San Francisco Opera, and Seattle Opera.
Read more about Robinson on the Opera Theatre website.
Nixon in China is a 1987 John Adams opera, with libretto by Alice Goodman and directed by Peter Sellars, based on President Richard Nixon's historic visit to China in 1972. Read John Adams' comments on Nixon in China here. Read more about Nixon's visit in this Wikipedia article.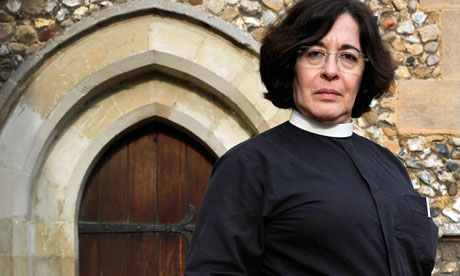 American poet and Anglican priest Alice Goodman (b. 1958) also wrote the libretto for The Death of Klinghoffer. Learn more about the devastating impact of The Death of Klinghoffer on Goodman personally and professionally in this 2012 interview with The Guardian.
Photograph: David Sillitoe for The Guardian
04:25
The Crown Heights riots were sparked on August 19, 1991, by the accidental death of a Gavin Cato, a seven-year-old black boy who was run over by a Hasidic Jewish driver named Yosef Lifsh. Rumors spread and long-simmering tensions in this Brooklyn neighborhood exploded in three days of rioting that also claimed the life of 29-year-old Australian student Yankel Rosenbaum.
Follow a New York Daily News timeline of the riots, or read a reflection on the state of the Crown Heights neighborhood twenty years after the riots in this 2011 New Yorker article. This video from New York's News 4 visits the neighborhood in 2013:
05:30
Read a summary of the circumstances and reactions to the Boston Symphony Orchestra's cancellation in November 2011 of its performances of choruses from The Death of Klinghoffer.
06:30
Read the statement by Lisa and Ilsa Klinghoffer about Opera Theatre of Saint Louis' production of The Death of Klinghoffer.
09:00
On the Transmigration of Souls is a 2002 concert work for chorus and orchestra by John Adams, commissioned by The New York Philharmonic for the first anniversary of September 11, 2001. The text is comprised brief fragments taken from missing person signs that had been posted by friends and family members in the immediate aftermath of the World Trade Center attacks, personal reminiscences (drawn principally from interviews appearing in The New York Times' "Portraits of Grief" series), and a randomly chosen list of names of the victims.
Read commentary on the work by John Adams here. Find the text of the work, along with an interview with Adams, on the NPR Performance Today website. Or watch an interview with Adams speaking about the piece:
12:23
Penny Woolcock (b. 1950) is a British filmmaker, opera director, and screenwriter. She directed a British television version of the opera for the BBC, with the London Symphony Orchestra conducted by Adams, with the soundtrack recorded in 2001, the telecast aired in 2003, and a DVD was released on Decca in 2004. The film won the Special Jury Prize at the 2003 Brussels European Film Festival and the 2003 Prix Italia.
Find a copy of the DVD near you via WorldCat.
14:30
Florida pastor Terry Jones has made headlines multiple times in recent years for his threatened -- and occasionally implemented -- plans to burn copies of the Koran, ostensibly in memory of the victims of the September 11 attacks. While he backed down from his planned action in September 2010, his burning of a Koran in March 2011 led to retaliatory protests and attacks in Afghanistan. More recently, Jones was arrested in September 2013 as he prepared to burn 2,998 copies of the Koran.
15:00
Duff's Restaurant operated in the Central West End neighborhood from 1972 until June 2013. It was popular not just for its food and ambience but also as a meeting place for the St. Louis literary community. Read St. Louis Post-Dispatch columnist Bill McClellan's thoughts on the Duff's legacy here. Learn about River Styx, a literary society that held readings monthly at Duff's, here.
18:00
The Jewish Community Relations Council (founded in 1938 as the Jewish Coordinating Council and adopting its current name in 1945), has five focus areas: Israel, International Issues, Domestic Issues, Social Justice and Intergroup Relations. The JCRC Mission Statement reads:
The Jewish Community Relations Council (JCRC) works within the Jewish and broader communities in St. Louis to enhance cooperation with other religious, racial, ethnic and civic groups; foster a just, democratic and pluralistic society; and promote the security of Israel and Jews everywhere. Guided by Jewish values, the JCRC advocates, educates, collaborates and mobilizes action on issues important to the Jewish community.
Learn more about the JCRC here.
The Michael and Barbara Newmark Institute for Human Relations "is committed to the concept of a pluralistic society where diverse religious, racial, and ethnic groups live and work together and their differences enhance the community." The Institute aims to
Celebrate occasions that promote diversity.
Educate about the differences of people of diverse backgrounds through dialogue and other means.
Cooperate and network in common cause with others on issues that support one another, as well as on issues for the common good.
Advocate positions and support programs that promote civil and human rights and the inalienable dignity of the human person, and that combat bigotry, prejudice, discrimination, and abuses based on differences in religion, race, ethnic background, or sexual preferences.
Learn more about the Newmark Institute here. Scroll to the bottom of the page for further details and links related to the Newmark Institute's Death of Klinghoffer related programming.
25:15
O'Leary refers to a review penned by Katrine Ames that appeared in Newsweek. Read the full review here.
Read the press release for the panel discussion "'A Work that Fires the Heart:' Exploring Darkness and Light in The Death of Klinghoffer" here.
Sarah Bryan Miller 's St. Louis Post-Dispatch article about the panel discussion can be read here.
Learn more about the Can We Talk? series. Among the materials published in The Jewish Light related to The Death of Klinghoffer are
Watch a video excerpt from the "Can We Talk?: Conflict and Culture" panel discussion.
28:50
Dr. David Greenhaw serves at Eden Theological Seminary in St. Louis as both President of the Seminary and Professor of Preaching and Worship. He is an ordained minister of the United Church of Christ with joint partner standing with the Christian Church (Disciples of Christ).
Having departed from Webster University in St. Louis in 2011, Dr. Sarita Cargas presently teaches at the Honors College of the University of New Mexico. She hold both a D.Phil and an Mst in the Study of Religion from Oxford University, as well as an MA in Theology from Aquinas Institute of Theology in St. Louis, an MA in Psychology from Georgetown University, and a BA from St. John's College (Annapolis). Her teaching and research interest is human rights with an additional focus on explicitly teaching critical thinking.
Read an interview with Cargas in which she reflects on her time at Webster University.
Dr. Ghazala Hayat sits on the public relations committee of Islamic foundation of Greater St. Louis. She is a Professor at the Saint Louis University School of Medicine, where she is Director of Neurophysiology and Neuromuscular Services and the Director of Neurophysiology Fellowship.
Hayat is a contributor to the St. Louis Post-Dispatch Civil Religion blog. Read her posts here.
The Sidney and Anna Frager Jewish/Muslim Teen Dialogue group (a.k.a. "JAM ": Jews and Muslims) has developed into a deeply rooted collaboration between the St. Louis JCRC and the Islamic Foundation of St. Louis. Participants include 12 Jewish teens and 12 Muslim teens from diverse backgrounds. The group's goals are:
To engage Jewish and Muslim teens in a meaningful interaction.
To increase understanding of each other's religion, values, and culture.
To engage Jewish and Muslim teens in a dialogue regarding their faith, culture, and values.
To reduce prejudices among Jewish and Muslim teens through finding a common ground and learning about each other through personal encounters.
To develop tomorrow's leadership that will have a greater understanding of each other's community and that will have the skills to dialogue and collaborate.
To increase communication, understanding, and collaboration between the Muslim and the Jewish communities of St. Louis.
30:30
Read Sarah Bryan Miller's review of The Death of Klinghoffer here.
33:30
While bashert means "destiny" in Yiddish, it also has various layers of meaning. In the context of relationships and marriage, for instance, it is used to describe finding one's soulmate.
39:03
Visit the Interfaith Partnership of Greater St. Louis website to learn more about the makeup and activities of the organization.
43:40
The Metropolitan Opera presents The Death of Klinghoffer in Fall 2014. Learn more here and watch a "Director Video" about the production.
On June 17, 2014, the Met announced a decision to cancel a planned November 15, 2014 simulcast of the production to cinemas worldwide, reinvigorating the longstanding tensions surrounding the opera. Read more about the decision in this New York Times article.
45:25
Wolfgang Amadeus Mozart's opera The Marriage of Figaro premiered in 1786. Learn more in this Wikipedia entry. Watch the finale as presented by the Metropolitan Opera in 1999:
Listening Guide, Part 2
00:20
Arts & Faith St. Louis is premised on these beliefs:
The arts have a unique power to inspire thoughtful discussion among diverse audiences, to bring people together, and to bridge divides through shared experiences.
There are issues that would benefit from considered collaboration between the arts and the faith community.
There is no other organized, ongoing activity elsewhere in our community with this focus.
This process of collaboration will build on the St. Louis community's traditions of strong interfaith and inter-group collaboration, mutual respect among diverse groups, and civility in public discourse.
Learn more on the Arts & Faith website.
03:40
Performers gathered on the Sheldon Concert Hall stage for the finale of the inaugural Interfaith Memorial in Music on September 11, 2011.
The first Interfaith Memorial in Music took place at the Sheldon Concert Hall on September 11, 2011. Watch the full inaugural memorial:
Find videos from subsequent services on the Arts & Faith website.
Visit soprano Christine Brewer's website here.
Visit pianist Peter Martin's website here.
Rev. John C. Danforth (b. 1936) served as Senator from Missouri from 1976 to 1995 and as U.S. Ambassador to the United Nations from 2004 to 2005. He is also an Episcopalian Priest.
The John C. Danforth Center on Religion & Politics at Washington University in St. Louis maintains an online journal called "Religion & Politics," which is "dedicated to the two topics thought unfit for polite company." It includes articles from journalists and scholars on topics such as Bioethics, Civil Liberties, Culture, Education, Elections, Foreign Policy, Law & Order, Media, Money, Science, and Sexuality & Gender. Explore "Religion and Politics" here.
08:40
Performers gathered on the Sheldon Concert Hall stage for the finale of the inaugural Interfaith Memorial in Music on September 11, 2011.
The Sheldon Concert Hall was designed by the noted 1904 World's Fair architect Louis C. Spiering. It opened in 1912 as the home of the Ethical Society of St. Louis (it was named after Walter Sheldon who founded the St. Louis branch of the Ethical Society). While numerous luminaries have spoken from the stage, including Margaret Mead, Thurgood Marshall, and R. Buckminster Fuller, the hall is best known for its acoustic perfection, earning the hall the title, "The Carnegie Hall of the Midwest." The Ethical Society relocated to St. Louis County in 1964, but the hall continued as a venue for concert programs and community activities.
The non-profit Sheldon Arts Foundation was formed in 1988 and purchased the facility in 1991 to preserve the venue as one of St. Louis' important cultural resources. Paul Reuter became executive director in 1994. Major renovations and additions followed, including an Annex that houses the 7,000 square foot Sheldon Art Galleries.
Learn more about the Sheldon here.
15:30
David Halen is Concertmaster and Eloise and Oscar Johnson, Jr. Chair of the Saint Louis Symphony. Learn more about Halen here.
19:00
Cultural journalist Robert W. Duffy was Associate Editor of the online news organization St. Louis Beacon at the time of his reflections on the first Interfaith Memorial in Music, titled "'Make my life like the light of candle.'" He included further musings in a preview of the 2013 memorial concert, which can be read here.
21:15
Carolyn Losos is a longtime civic and cultural leader in St. Louis. Among other positions and appointments, she served as one of fifteen commissioners on the Regional Arts Commission from its inception in 1986 through 2011. She serves as Senior Consultant to FOCUS St. Louis, a civic organization for which she served as interim director. Previously she was the executive director of the Leadership Center of Greater St. Louis, and for seventeen years, she directed the Leadership St. Louis® Program. Learn more about Carolyn Losos' career and accomplishments here. Watch a brief video in which Losos discusses important qualities in a leader:
Mont Levy is, like Carolyn Losos, highly active in the St. Louis community. A Principal and Wealth Advisor at Buckingham Asset Management LLC, Levy serves on the board of Opera Theatre of Saint Louis and is Immediate Past Chair of the Board of Shakespeare Festival St. Louis. As Vice Chair of the Interreligious Affairs Commission for AJC, Levy has had the opportunity to meet three popes.
Learn more about Mont Levy here, or read his reflections on his recent encounter with Pope Francis in Rome.
21:50
The Community Programming Initiative of Arts & Faith St. Louis aims "to partner with local arts organizations to promote programs that provide further opportunities for interfaith engagement that leads to mutual understanding and respect of differing faith groups. We believe that the arts have a unique power to inspire thoughtful discussion among diverse audiences, to bring people together, and to bridge divides through shared experiences."
24:15
The opera Champion , with music by Terence Blanchard and libretto by Michael Christofer, received its world premiere at Opera Theatre of Saint Louis in 2013. Read an Opera News interview with Blanchard and director James Robinson here. The St. Louis Beacon spoke with Blanchard about his influences and inspirations.
Watch a preview of Champion:
Hear Timothy O'Leary's comments on Champion:
27:30
Located in the old city of Jaffa, Israel, the Arab-Hebrew Theatre "was created by a partnership between the Al-Saraya Theater, an Arab theater troupe, and The Local Theatre, a Jewish troupe. Together, the two companies work on independent projects as well as collaborative productions in both Hebrew and Arabic, drawing on the performances of Arab and Jewish artists. The Arab-Hebrew Theatre of Jaffa claims a unique social and cultural mission, reaching out to diverse audiences to promote greater cultural understanding between Arabic and Jewish communities both locally in Jaffa and across Israel." Learn more here.
28:20
Learn more about the series The Israeli/Palestinian Conflict: Through Film & Discussion here.